Tjoppie
by Bruce
(South Africa)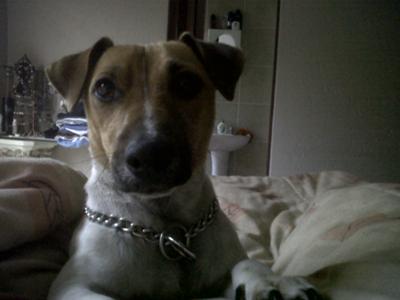 Hi Bruce here again. I have some more pics of tjoppie... he will be one year old in October. he loves cricket balls, tennis balls and goes insane when I Kick the soccer ball around. He loves taking walks and can hear his walking chain miles away. He sleeps in his own bed and do not dare to move his blanket when he is sleeping. he drinks a lot of water and is the fastest dog I have ever seen. He is toned and looks like a proper stud, (I think he knows it as he likes to challenge dogs 3 times his size).


I love my thoppie and he is devoted to me as well.
Join in and write your own page! It's easy to do. How? Simply click here to return to jack-of-the-month.