our name of our jr is J.R.
by fay mcdermott
(syracuse, ny)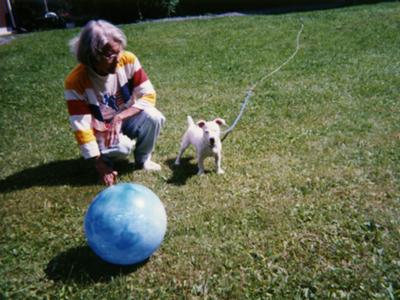 jr desktop
hi


J.R. is like you say a true jack russell.
My only question is why he never wants to be alone.
He always wants to be with one of us all the time. Has to be next to us or laying on us if we are sitting. he even follows me to the bathroom.. Can't stand to be left out alone.
Any Help?
Thanks
Fay