Ollie
by Monika
(Považská Bystrica, Slovakia)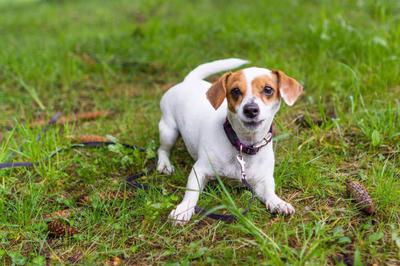 Ollie
Ollie is from Slovakia. She is 7 years old.
She loves fetch the balls, a walk to the forest, hound the bird, hiking, camping, play with her big soulmates dogs Ashley and Kubo (Belgian Shepherd and Staffordshire Terrier). I love her so much.
Join in and write your own page! It's easy to do. How? Simply click here to return to JackRussellTerrierPictures Submissions.