Meet Jack the Jack Russell Terrier
by Sommer H.
(Tempe, AZ)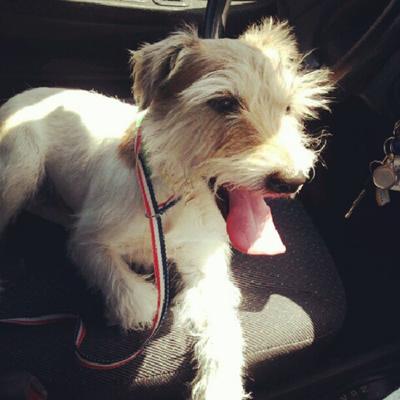 The ride home from the shelter on our first day together.
This is Jack. My boyfriend and I adopted him about 2 months ago. We knew right when we saw him at the local shelter, he was the dog for us. Look at that face!! He fit in our little family right away. He was such a smart little guy. Already potty trained and been taught to sit on command.


Jack just turned 3 and is still very much a puppy at heart. He's very energetic, loves his squeeky toys and does "the bunny hop" when he's really excited. We go on lots of long walks and trips. He's been the light in our household and he's got a family for life.
We love our boy.