Foxy: the Jack Russell Terrier
by Anji
(U.s.a. Mo)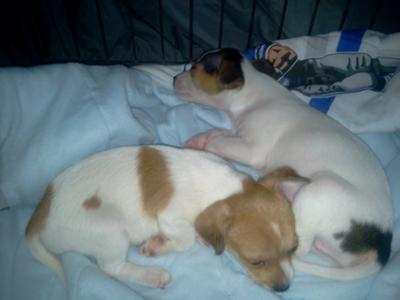 Jack Russell Terrier Brother and Sister
Got her at 8 weeks she is now 10 ..her and her brother Caeser are just amazing so far!!


I will keep them up to date on pics as they get older... I love these adorobale Jack Russell Terrier Babies!!!
Join in and write your own page! It's easy to do. How? Simply click here to return to Jack Russell Terrier Pictures Submissions.