Are my Dogs Jack Russells ?
by Inas Gadalla
(Egypt / Cairo)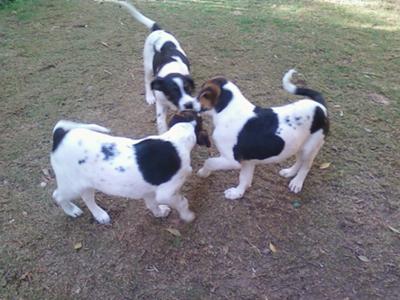 I have an adorable 3 dogs , they have short legs, loyal ,intelligent ,always digging and smelling the ground , barking on strangers or cats.... love playing with new toys or create their own from any thing in my garden then start playing with it with each other . well look at them please and tell me...


ARE THEY A JACK RUSSEL ?