3 Year Old Marley the Jack Russell Terrier
by Candice Nortje
(Port Elizabeth, South Africa)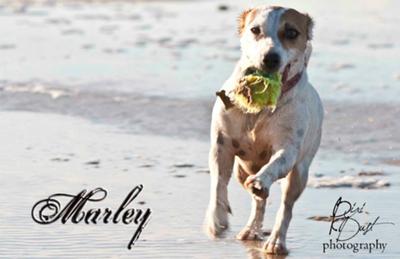 The happiest running on the beach with a ball in her mouth
Marley is one of three "doggy children", our "first born" and the apple of my fiance's eye.


Marley came to us very young as her mom started weening the puppies at three weeks. She came to us at 5 weeks, the tiniest little thing and at 3 years, has grown into a beautiful dog.
She loves to cuddle but more than that she loves her ball and will continue to try entice us into a game long after our arms are lame from throwing. Let one of the other dogs try take her ball a tug of war is sure to ensue.
(Photo's taken by JVR Photography & Pixiedust Photography)